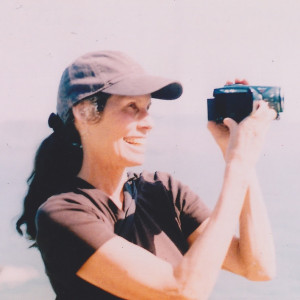 Coleen Fitzgibbon is an experimental film artist based in NYC. Fitzgibbon has screened her work at international film festivals, museums and galleries, including New Museum, Ft Worth Modern Museum, Salon94, Louis B. James Gallery, MOCA/LA Film Forum, Austrian VIENNALE, TIFF, International Film Festival Rotterdam, BERLINALE, MoMA (NYC), Palais des Beaux Arts (Brussels), Institute of Contemporary Art (London), DeAppel (Amsterdam), Subliminal Projects Gallery (Los Angeles), Anthology Film Archives, Light Industry and Exit Art (NYC).
A student at the School of the Art Institute of Chicago and the Whitney Independent Study Program, Fitzgibbon studied with Owen Land, Stan Brakhage, Yvonne Rainer, Carolee Schneemann, and Jack Smith, and worked on film and sound projects for Dennis Oppenheim, Gordon Matta-Clark and Les Levine. She formed the collaborative X+Y with Robin Winters in 1976, The Offices of Fend, Fitzgibbon, Holzer, Nadin, Prince and Winters in 1979, and co-founded the New York based Collaborative Projects, Inc. (Colab) in 1977 through 1981, along with forty plus artists.
Coleen is a member of the Filmmaker's Co op, and her films are distributed by New American Cinema Group.